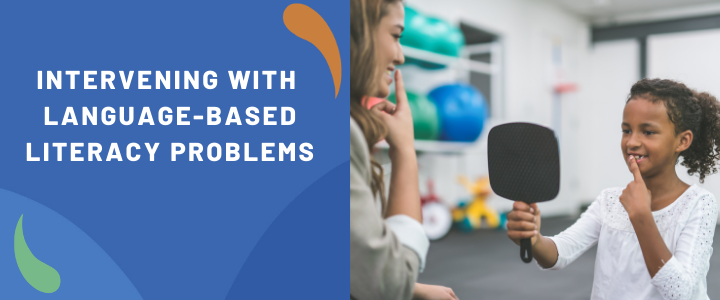 Intervening with Language-Based Literacy Problems
ASHA CEUs:This course is offered for 0.3 ASHA CEUs, Introductory Level
This workshop will focus on the role of the SLP in teaching language strategies that support the instruction of literacy in the classroom. The major domains of speech/language therapy will be connected to literacy standards. Therapy goals will be aligned with core curriculum standards. Discussion will center on four basic models of collaboration, the tiers of classroom instruction and the ways that SLPs can work collaboratively with teachers in order to support language/literacy skills.
---
---
Phillip Erkkila M.A. CCC-SLP- Phillip is a Bloom Coordinator and the ASHA CE Administrator, for The Stepping Stones Group. He has worked in multiple settings including public, private and charter schools, private practice, early intervention, acute care hospitals, and adult home health. He provides clinical support to CF's, therapists with CCC, and continues to practice. Phillip has created and presented on many topics related to the field of speech language pathology including treatment practices for children with ASD, behavior management, collaborative service delivery, self- assessment, and the importance of soft skills. He is an alumnus of ASHA's Leadership Development Program, is currently a mentor in ASHA's S.T.E.P Program, and the recipient of multiple ASHA Continuing Education (ACE) Awards.
Jill Glessner M.H.S., CCC-SLP- Jill is a speech-language pathologist with 20 years of experience in pediatric therapy, mentorship and training. She is a graduate of the University of Missouri-Columbia. Jill is a Director of Continuing Education and a Clinical Manager for The Stepping Stones Group/EBS Healthcare. She has worked with children from Early Intervention through 12th grade with a particular focus on working with secondary students, language interventions in the classroom, and collaboration with all team members to support all curriculum and functional skills. She has presented at school districts across the country, at state and national conventions, and at university programs on a variety of topics such as Supervision and Mentorship, Supporting the Curriculum Standards, Planning for a Successful CF Experience, and Collaboration and Inclusive Practices.
---
As a result of this seminar, participants will be able to:
Describe connections between speech/language skills and literacy skills/curriculum standards.
Demonstrate an array of strategies for teaching vocabulary.
Describe therapy strategies that address individual language goals within the context of the curriculum standards.
Explain how the basic components of writing are connected to expressive language skills.
---
---
10 minutes: Introductions and Housekeeping
20 minutes: The connection between speech/language therapy and literacy
45 minutes: Models of collaboration and the tiers of instruction
30 minutes: Vocabulary Strategies
30 minutes: Phonological processing, text comprehension, and reading fluency strategies
30 minutes: Writing strategies
15 minutes: Closing and Q&A